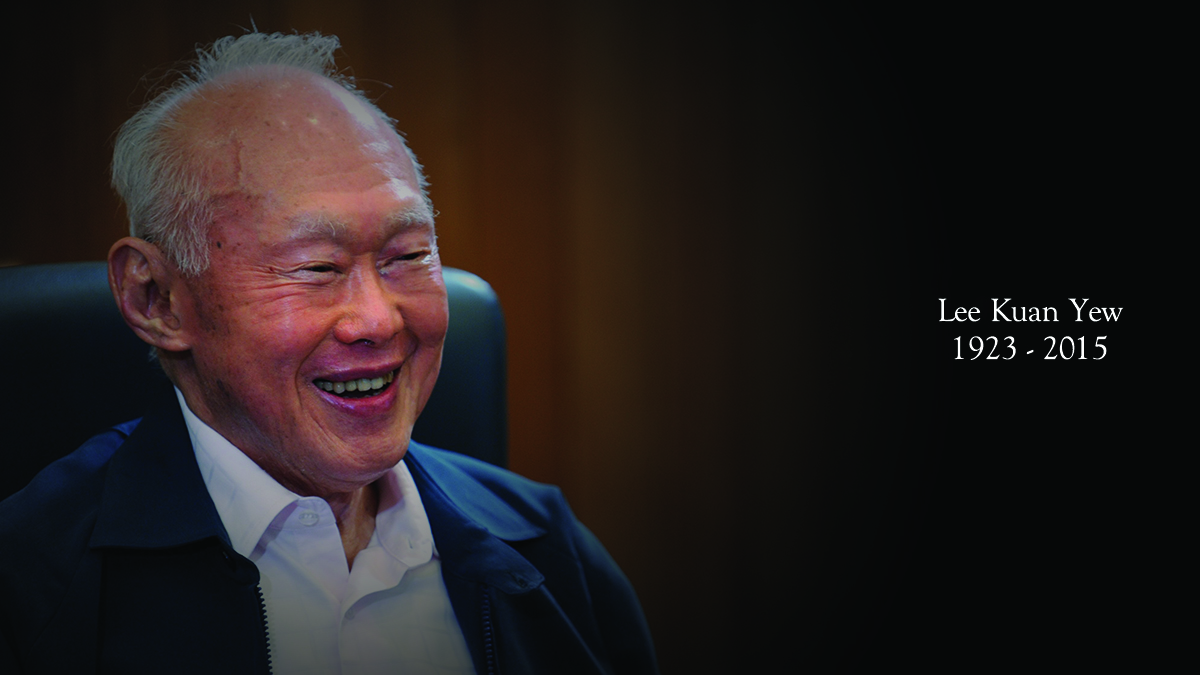 16th September 1923-23rd March 2015
Pantun Enche Lee Kuan Yew
Nama Dia paling cermelang,
Petir terang langit malam,
Terima kasih seluruh orang,
Pemimpin Singa dari alam!
Tebar bernih tengah ladang,
Puchok da-jadi pokok besar,
Tukang tabor hilang bayang,
Cukop sedih kita bepisah!
(English Translation)
Bright ever shinning is his name,
Lightning brightens the nights,
Grateful are we one & all,
A Lion of Leaders of an era!
Seeds sown in fields around,
Saplings grown to sturdy trees,
The Sower's shadow is now gone,
Sorrowful indeed is our parting!
Pantun by Chan Eng Thai
The Peranakan Association Singapore
In Memory of an Illustrious Peranakan